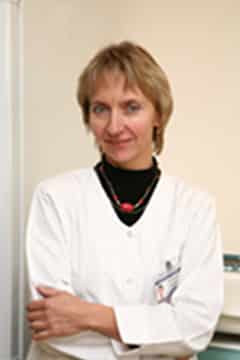 Vita Pašukonienė, Ph.D., is an oncoimmunologist, working in this field more than 20 years. She has graduated from Vilnius University faculty of Natural Sciences and defeated her Ph.D. theses in Immunology in 2003.
Main scientific interests:
Tumour and cell biology, tumour immunology and immunotherapy, mechanimsms of immune aging, immune mechanizms of intestinal microbiota.
Skills:
Management and supervision of animal experiments, project and clinical trial management, supervision of all level students, immunomonitoring of cancer patients, statistical analysis of immune response to immunotherapy, lectures for clinicians, researches and students.
List of publications: