Adoptive cell-based immunotherapy is based on the introduction of activated (instructed) immune cells with a high microbicidal activity directly into the focus of a chronic infection. Recurrence of the disease may be an indication for a repeat procedure.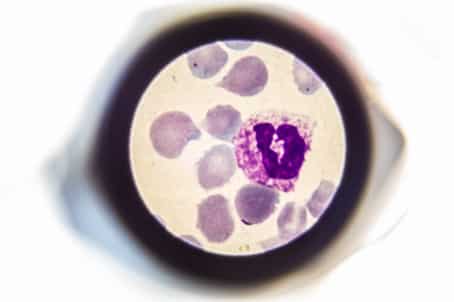 Adoptive cell-based immunotherapy can be useful for the treatment of the following diseases.
Chronic cystitis
Chronic sinusitis
Procedure:
Venous blood in the volume of 150 ml is taken once from a patient.
The immune cells obtained from the patient's blood are activated (instructed) in vitro by the original method for 1-2 days.
The activated cells are injected directly into the site of a chronic infection.
Treatment is carried out on an outpatient basis. In the case of developing a relapse, a repeat procedure is possible.
Main benefits and advantages of adoptive cellular immunotherapy:
Long-lasting clinical effects due to activated immune cells.
Decreased drug load on the body.
The absence of significant side effects and absolute contraindications
The possibility and feasibility of re-treatment in the case of developing a recurrence of the disease.
Wide possibilities of combining with other methods of treatment, including physiotherapy.
Related scientific publications: