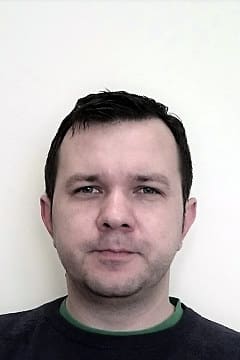 Vytautas Kašėta, Ph.D., is a biologist focused on cellular technologies. He has graduated molecular biology bachelor studies in 2004 in the Vilnius University, microbiology and biotechnology master in 2006 and in 2011 defended his Biomedical sciences Ph.D. thesis on Stem Cell Biology in Immunology, Serology, Transplantation section.
Main scientific interests:
Stem cell biology, Immunology, Immune and cellular therapy, mitochondria biology, regenerative medicine, cell and tissue engineering, biological therapy for cancer and autoimmune disorders, nanotechnology in medicine.
Skills:
Stem cell isolation, identification and handling, mammalian cell culture, laboratory animal models, In vivo visualization, flow cytometry and cell sorting, methods in immunology and molecular biology, fluorescent and confocal microscopy.
List of publications: